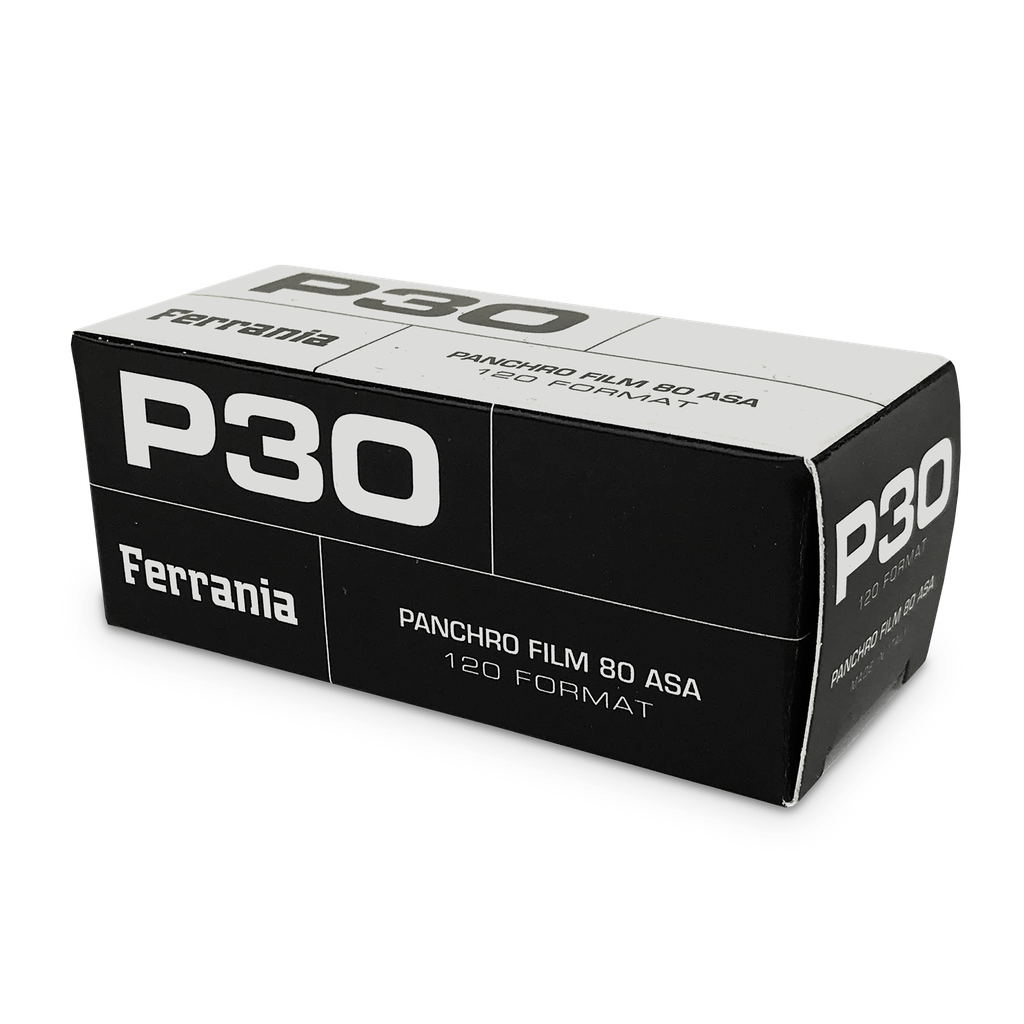 Ferrania P30 120 ISO 80
2
---
Ferrania P30 120
80 ISO
120 Rollfilm
Panchromatisch
P30 ist ein neu produzierter Film, der auf der historischen Kinoformel aus der Mitte des 20. Jahrhunderts basiert. Bei normalem Gebrauch hat der P30 einen ganz eigenen Charakter mit starkem Kontrast.
Ferrania P30 - Tipps und Tricks
1. Belichte mit 80 ISO
Wir empfehlen den Film mit ISO 80 zu belichten.
2. Handentwicklung empfohlen
Für die besten Resultate empfehlen wir für den Film die Handentwicklung: Entwickler und Technik für kleine Filmtanks sind im PDF aufgelistet.
3. Laborvearbeitung ist auch in Ordnung
Im PDF sind auch einige Tipps und Tricks für die Labor-Verarbeitung aufgelistet.
Wenn Ihr Labor unseren Film nicht kennt, empfehlen wir folgendes Dokument als Anhaltspunkt  .
Weitere Informationen und Anleitungen findet man in unserer Sammlung von technischen Unterlagen.
To install this Web App in your iPhone/iPad press
and then Add to Home Screen.