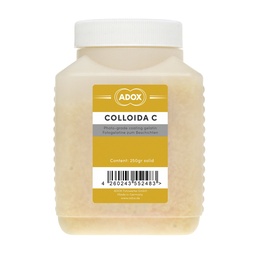 ADOX COLLOIDA C Coating Gelatin For Use With Photo Emulsions 250 Gr (Not Sensitized)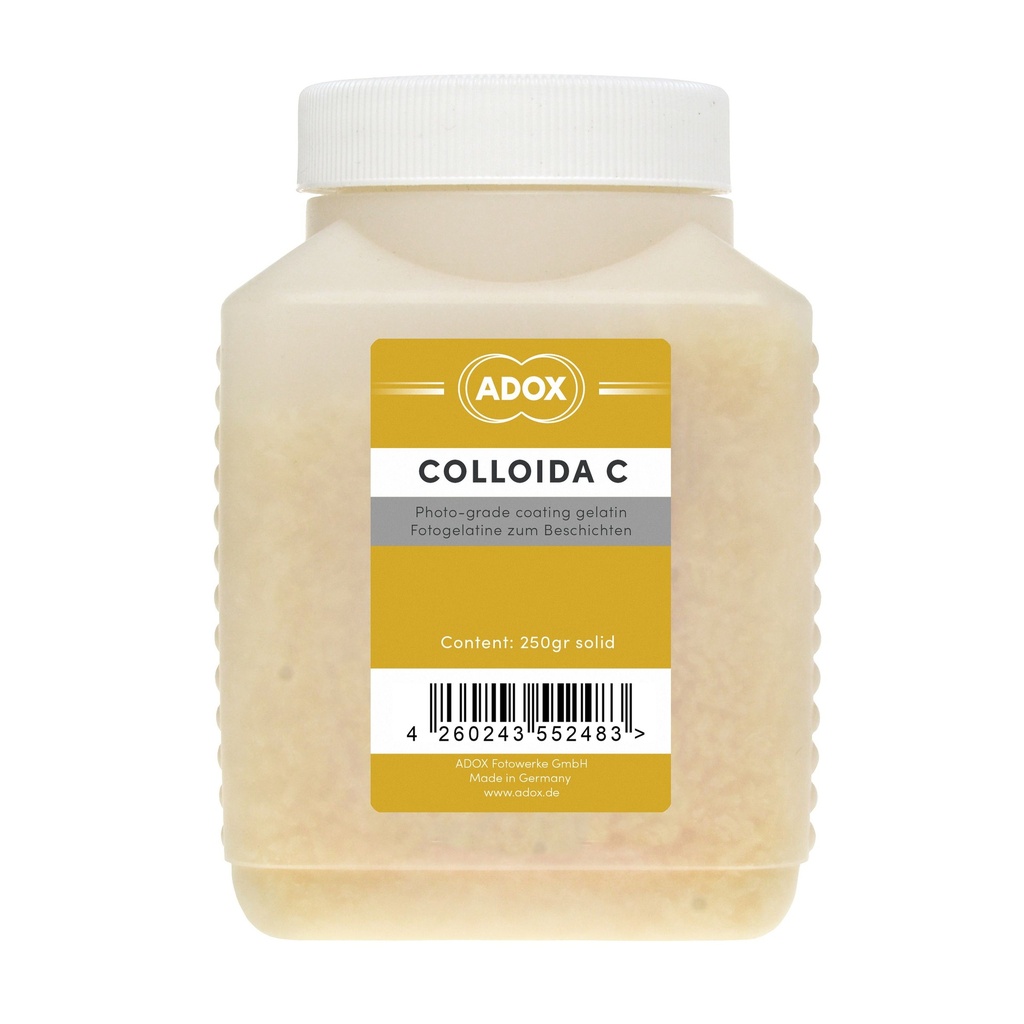 ADOX COLLOIDA C Coating Gelatin For Use With Photo Emulsions 250 Gr (Not Sensitized)
2
---
Die hochreine, chemisch inaktive, Gießgelatine kann bei Tageslicht verwendet werden. Man rührt 40-80 Gramm klumpenfrei in 1 Liter 40 Grad warmes Wasser ein um sie aufzulösen. Wer es sich leisten kann verwendet dazu einen Magnetrührer auf einer beheizbaren Platte. Alternativ gibt man ein Gefäß in einen Topf voll Wasser und erwärmt das Wasser. Danach können saugende Untergründe damit vorbeschichtet werden, um den Verbrauch an Emulsion zu verringern und die Haftung der eigentlichen Fotoemulsion zu verbessern. Die Gelatine eignet sich auch als Glanzhilfe für die Heißtrocknung von Barytpapieren. Einfach in eine Fotoschale geben und vor dem Trocknen das Papier durchziehen, abtropfen lassen und auf die Hochglanzfolie aufquetschen.
Nicht primär geeignet als Ansatzgelatine für Fotoemulsionen. Dazu wählen Sie bitte die ADOX COLLOIDA P Ansatzgelatine.
Weitere Informationen und Anleitungen findet man in unserer Sammlung von technischen Unterlagen.
To install this Web App in your iPhone/iPad press
and then Add to Home Screen.