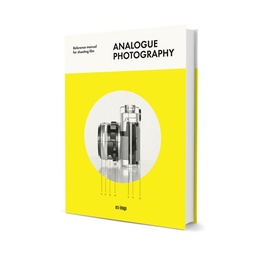 Analogue Photography - Reference manual for shooting film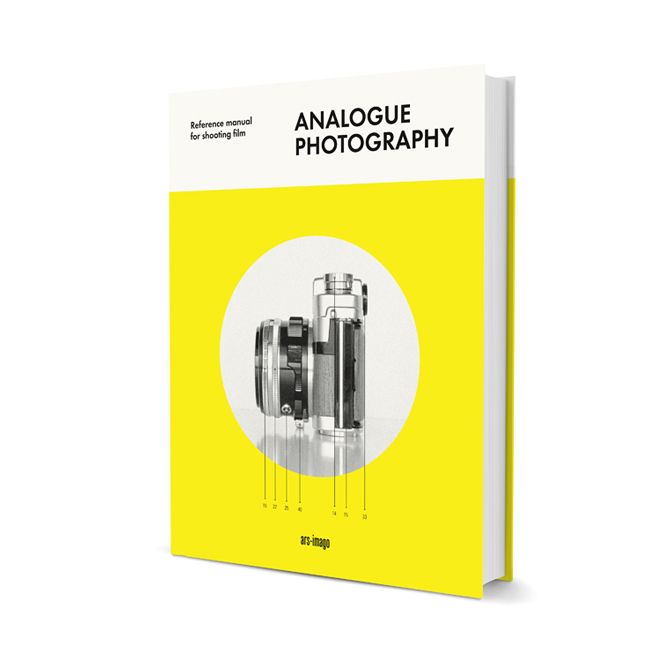 Analogue Photography - Reference manual for shooting film
2
---
Analogue Photography - Reference manual for shooting film
by Andrew Bellamy - ars-imago editions
Inspired by the aesthetic of vintage user manuals, this beautifully illustrated and designed reference book is an essential guide for everyone interested in the fundamentals of film photography.
So whether you have found an old Konica at the thrift store or inherited a Leica, or are one of the many younger photographers who are turning to analogue as a way to enrich and expand your practice, this book provides all the information needed to help you understand your camera and get out and start using it.
Divided into six main sections, the book is structured so that it can be accessed in either a linear or non-linear way. It opens with a concise description outlining the basic mechanics of taking a photograph. The beginner can then read through from cover to cover, while a more advanced photographer can dip in and out.
It is designed to be easily navigated: cross references are underlined in the text and listed with their relevant page number at the top of each page, and there is a complete and detailed index at the back. As a primer or a reference manual, this is the perfect book to (re)kindle your love of analogue photography.
This book is produced by Vetro Editions for ars-imago.
Resellers:
Italy and Europe: ars-imago international - www.ars-imago.com
Switzerland and Worldwide (if not listed below): ars-imago GmbH - www.ars-imago.ch
France: Labo Argentique www.labo-argentique.com
Spain: Foto R3: www.foto-r3.com
UK: Firstcall Photographic: www.firstcall-photographic.co.uk
US: Freestyle http://www.freestylephoto.biz/
Asia: Camera Film Photo www.camerafilmphoto.com
Look inside the book
Weitere Informationen und Anleitungen findet man in unserer Sammlung von technischen Unterlagen.
To install this Web App in your iPhone/iPad press
and then Add to Home Screen.