HARMAN PHOENIX 200
HARMAN Phoenix 200 is a brand new 200 ISO 35mm colour negative film with a real "analogue" style and feel! This is the first colour film to be completely manufactured (from emulsion to cassette) at the HARMAN technology factory in Mobberley: An extremely important and exciting milestone!
This experimental film produces high-contrast images with highly visible grain. You can expect bold, vibrant colours. It looks unlike any other colour film.
Special Opening Hours
Christmas & New Year
17.12.2023: 11:00-17:00 (Sunday sale)
23.12.2023: 11:00-17:00
25.12.2023: Closed (Christmas Day)
26.12.2023: Closed (St Stephen's Day)
30.12.2023: 11:00-17:00
01.01.2024: Closed (New Years Day)
02.01.2024: Closed (St. Berchtold's Day)
ars-imago Cap
CHF 39
Unsere neuen ars-imago Caps sind hier - Hocus Focus!
Die Caps werden mit Liebe in Baden bestickt und sind in drei Farben erhältlich.
Ilford Ilfocolor 400

---
Ilford Ilfocolor 400 ist ein höherempfindlicher Farbnegativfilm mit ISO 400/27°. Dieser Film ist ideal für alle Lichtsituationen: Ob Sonne, Wolken, oder in Dunkelheit mit Blitz - der Ilford Ilfocolor überzeugt mit seiner "Vintage Tone"-Farbpalette.
ISO 400 (Wir haben den Film getestet und empfehlen, ihn grosszügig zu belichten)

35mm Film

24 Aufnahmen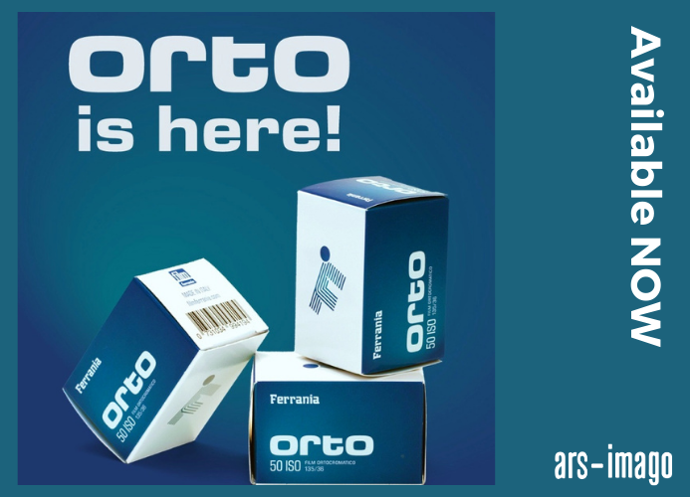 FERRANIA Orto 50 135-36
---
Ferrania Orto 50 is now available! It is similar to Ferrania P30 and features the same high silver content, strong contrast, and virtually invisible grain - only this time it's orthochromatic.

RETO Ultra Wide & Slim
35mm Film Kamera
---
RETO Ultra Wide & Slim is a slim and lightweight 35mm film camera which features a ultra-wide lens of 22mm. It is pocketable fun camera to bring along to all parties and celebrations.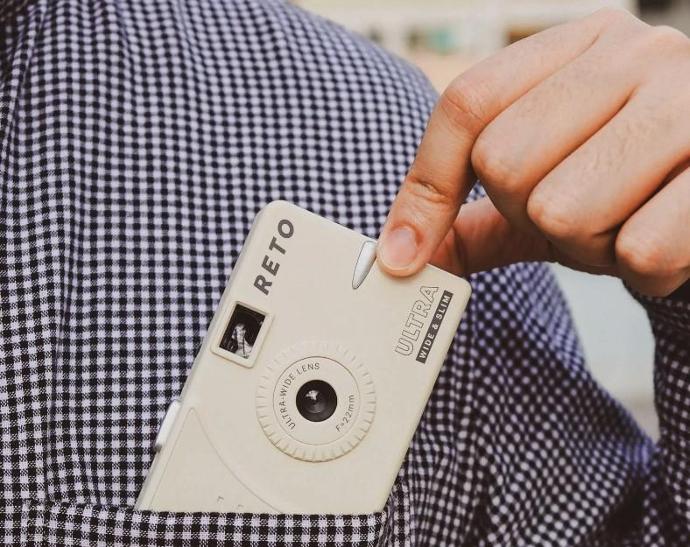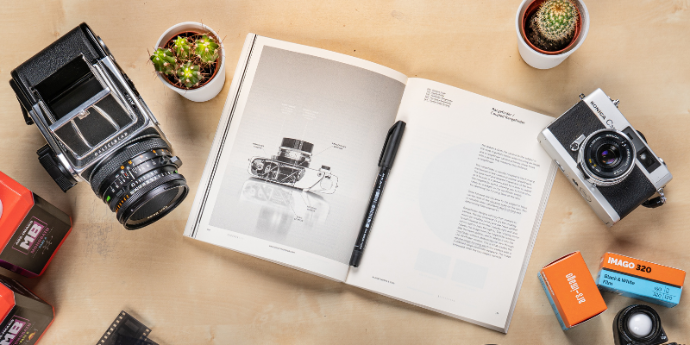 DATASHEETS
Here you'll find useful information on development times, how to use your camera and everything else you need for your analog photography.

Repairs
We repair nearly all analogue cameras in cooperation with a professional. Visit us at our shop in Zurich to know more.
To install this Web App in your iPhone/iPad press
and then Add to Home Screen.